SPICED BY BILLU'S, BARANGAROO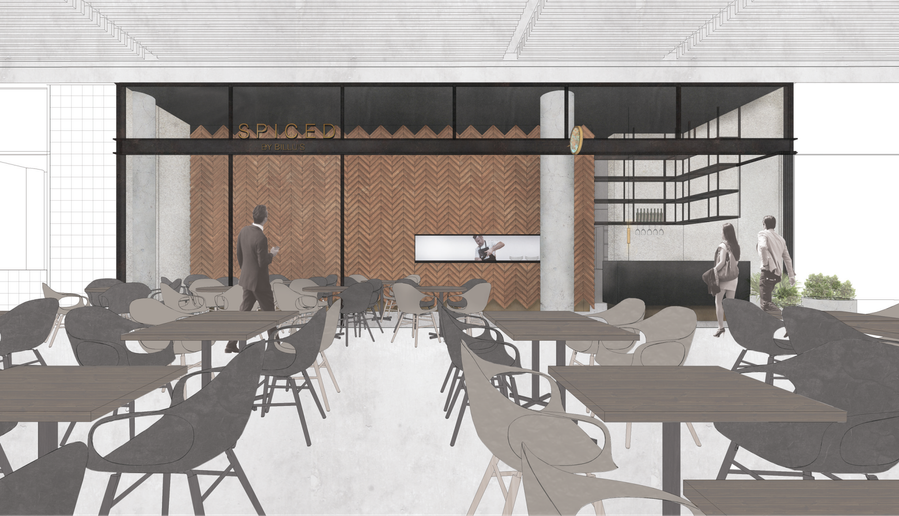 Spiced By Billu's
Spiced By Billu's is a new signature restaurant of Billu Singh who has been serving authentic Indian food to Sydney for over 25 years.
A dramatic 4m x 8m terracotta wall creates a solid and tactile backdrop to the restaurant allowing the interior to become connected with the waterfront promenade.
The monolithic wall aims to capture the grandeur of Mughal architecture as well as the timelessness and of Jali screens. Both references have been simplified and abstracted to create a uniform contemporary geometric pattern.
The materials were chosen to reflect the honesty of the traditional food and the warm colours found in indian spices.
Terracotta and concrete embodies natural rawness and warmth. This is contrasted yet complimentary to the polished copper, aged bronze and black zinc used for the fittings and bar front.