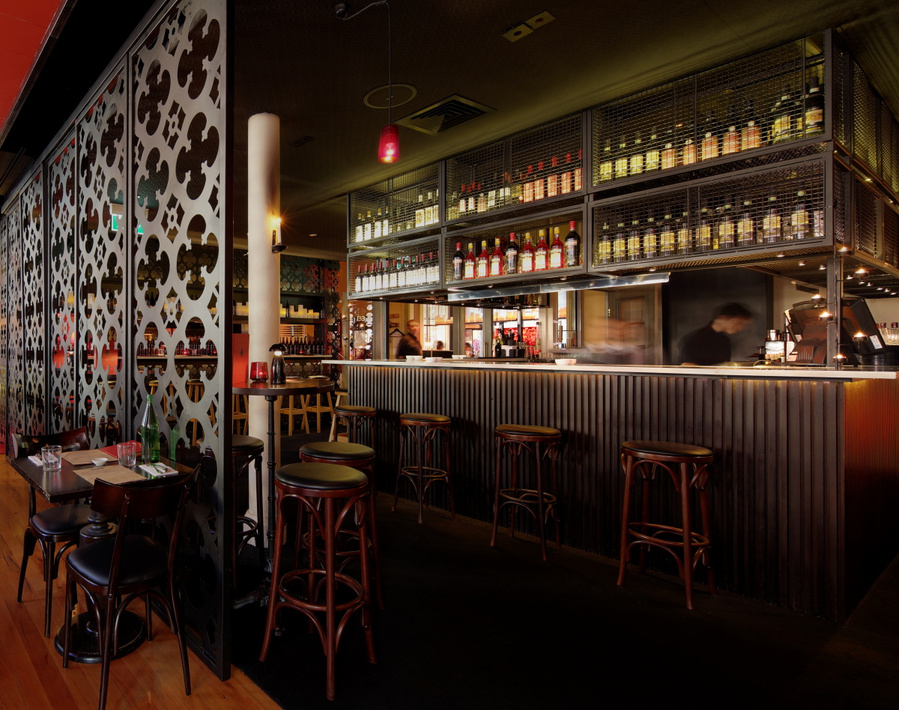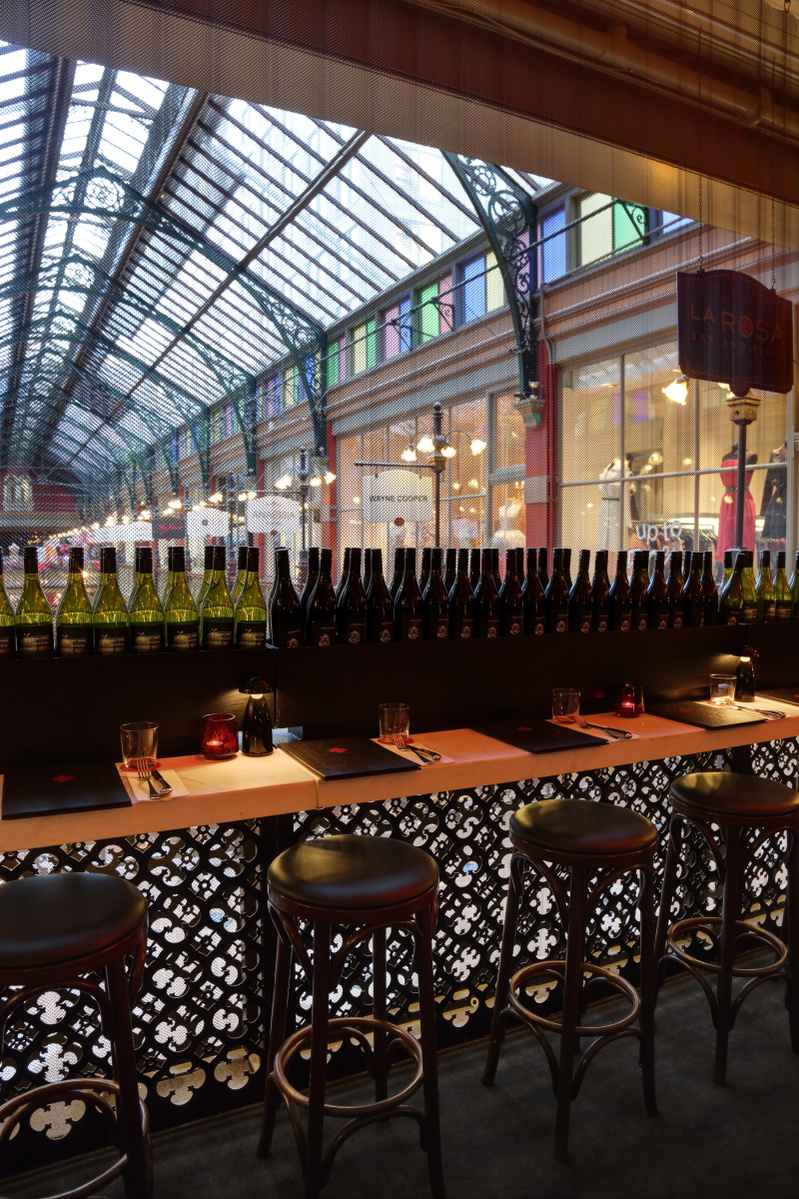 LA ROSA BAR & PIZZA RESTAURANT
'La Rosa' is a premium hospitality venue seating up to 150 in the Strand Arcade. The restaurant comprises an outside communal dining area, open kitchen and bar and flexible dining spaces within. Full height operable screens were designed to create maximum flexibility allowing different table configurations that range from intimate to group dining to private functions.
The client's vision was to revolutionise pizza eating and create an experience where one would feel like they were 'going to church and eating pizza'.
The ecclesiastical dining experience, has been translated throughout the project in various scales from the detailing of the joinery to the decorative pillar candles. Perforated metal waiters stations and the point of sale are reminiscent of a confessional, the large communal table with turned timber legs is influenced by the refectory tables that would be found in monasteries.
Inspired by the pervading symbolism found in churches, a 'rose cross' motif was designed for La Rosa by ETCH Studio. It is used extensively, at a large scale for the laser cut metal screens, to the finer grain detail on the menu board and pressed metal ceiling through to the wine list and menu.
The choice of materials and finishes also help create the mood and continues the spiritual theme. Suspended hand blown glass pendants drape over a grand solid oak central table with a rotating produce display designed to entice and exhibit the gastronomic delicacies on offer. The rich red gloss of the paneled ceiling and the deep red drapery add warmth and contrast the blackened metal elements and dark furniture that dominate. The flickering candles in custom made sconces against course rendered walls allude to a time gone by.
PHOTOGRAPHY BY HUW LAMBERT
Completed as Co-Director of Etch Studio